Ho hum. Just another extra time win for the Habs under Claude Julien. Now 7-2 since the coaching change, the Habs have used overtime or a shootout to win five of them. And there was another one goal win (2-1) in regulation. You can look at it two ways – they are learning how to win close, playoff type games, which is what Julien is no doubt preaching. Or, their lack of firepower will eventually catch up to them. Either way, in the here and now, it's as clear as day (except in LA) the Habs are benefitting from their new head coach. (What was that we heard a couple of years ago about how you can't change a system during the season? See: Penguins, Pittsburgh. AKA defending Stanley Cup champions.)
THE GOOD
Carey Price. Looked like a shutout-in-the-making until a deflection from a guy left alone (a rare defensive breakdown since the winning streak started) beat him with just over seven minutes to play. Made a series of game savers down the stretch including on Alex Biega from the slot (1:08 to play) and Brandon Sutter from even closer in the final second of play as the Canucks pressed against a fatigued looking Montreal defense.
Brendan Gallagher. The real Gallagher is back. Just so long as he's not looking to set anybody up with the puck. A playmaker he is not. A game high seven shots on goal.
Paul Byron. Second game winning goal in three games. He started the play with his blazing speed through the neutral zone. And ended it when the puck bounced in off his cup? pants.
Alex Galchenyuk. Made up for being part of the blown coverage on the game tying goal by wisely taking the puck to the middle of the ice before firing it at the net where it bounced in off Byron to give the Habs the win. Galchenyuk and overtime go together like love and marriage (which go together like a horse and carriage. Ask your dad. Or maybe your grandfather/mother). He was a constant threat in the offensive zone. Extended his point scoring streak to six games (8 points).
Andrew Shaw. How do you like him now? Forced into over 22:00 of ice time. Playing like he is possessed. Like Andrew Shaw at playoff time.
Shea Weber & Andrei Markov. Pretty much owned their part of the ice, until fatigue set in late in the third period as both guys ended up playing over 25 minutes. Markov was turned inside out by Sutter as the clock ran out, but was bailed out by his goaltender.
Max Pacioretty. Kind of quiet but effective. Misses those set ups via Alexander Radulov. The Canucks are not a good team in their own end. Radulov would have owned the puck.
Phillip Danault. While his horrendous offensive stretch continues ( 0 goals in 19 games, 1 goal in 25 games) he has not let it affect the other aspects of his game where he has been very strong. Won 20 of 28 face offs (71%).
Jordie Benn & Nathan Beaulieu. Solid.
Jeff Petry and Brandon Davidson. Pretty good start for the duo of former Oilers, even though they both lost puck battles that led to the lone Vancouver goal by Michael Chaput. So Petry's a 5 now?
Torrey Mitchell. Was not going to allow me to write that he hasn't scored a goal in 40 games. And he apparently did it on an empty stomach.
Torrey Mitchell was sick tonight. Had to visit the restroom a few times during the game. Coach Julien gives him a lot of credit.

— Chantal Machabee (@ChantalMachabee) March 8, 2017
And thanks for listening.
@HunterZThompson you called it on your show today with Pierre McGuire. Torrey Mitchell will score tonight. #TSN690

— Bryan Khan (@bryankhan69) March 8, 2017
Just flipped on the game, I swear @HunterZThompson said that Torrey Mitchell would score tonight earlier today…

— Ian Hermelin (@Hermy11) March 8, 2017
@HunterZThompson @TSN690 looks like you called that while chatting with Pierre Maguire #nowwatchMitchellscoretonight

— Matt Clitheroe (@MillStreetMatt) March 8, 2017
Torrey Mitchell @HunterZThompson#not40

— Mike B (@baz1nga69) March 8, 2017
Schedule. Pierre McGuire referred to December-February as "hellacious". It sure was. It helped cost Michel Therrien his job. But that light they see is mid-April. Because between now and Game 82 the Habs should get plenty of rest. Prior to the final weekend of the season when they host Tampa Bay and finish the next night in Detroit, the Canadiens have only one other back to back – next weekend against Ottawa. And while the Senators are still hot on Montreal's trail – and will get three more games against them coming up in the span of eight days – the Habs will play 8 of their final 13 games at the Bell Centre. The Senators will play 9 of their final 15 games on the road including two in Montreal.
BC Bud. Price, Gallagher, Weber, Benn and Davidson were all back in home territory. The rest of the Habs roster must have felt like they were at home too, especially when the chants of "Carey! Carey!" echoed through the building. And you know that Julien also feels at home there.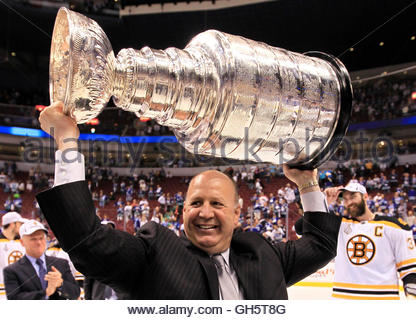 THE BAD
Power Play. Could have given Price and the Habs some much needed breathing room but failed in three opportunities. Losing Radulov hurts but it'll hurt even more if they can't get some real chemistry going prior to the playoffs.
THE UGLY
Poor Bryan Flynn. Finally gets a chance to flash his speed but he gets splattered into the boards by Montreal native Biega on just his second shift. Already missing Radulov and Tomas Plekanec up front, Julien was forced play almost the entire game with 11 forwards (sometimes 10 when Mitchell was losing his pre-game meal. The Habs #17 played just 10 minutes). So he had to lean extra hard on Shaw and even Steve Ott who ended up playing over 16 minutes. Adversity? A little. It'll get tougher in Alberta. Bottom line is the Habs have won six straight games and surpassed their points total of a year ago.
Aislin Thursday #MontrealGazette editorial page cartoon: https://t.co/0PmX0Edm9K pic.twitter.com/CGDZCiSGGx

— Terry Mosher (@TerryMosher1) March 8, 2017