Celebrating the 75th birthday of a true legend, in memory of a special friend…
All-Star Tribute to Bob Dylan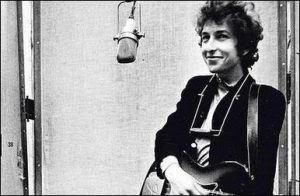 in support of the Andrew Besner Fund at the Jewish General Hospital
Tuesday, May 24th 7:30 p.m. at Club Soda
Tickets: $18 / $10 for students (taxes included / service charge extra)
now on sale at Club Soda (1225 St-Laurent), 514-286-1010 and clubsoda.ca
To honour one of the most influential musicians in rock and roll history on his 75th birthday, Billy Bob Productions, in collaboration with Rubin Fogel Productions, presents an All-Star Fundraiser Tribute to Bob Dylan on Tuesday May 24th at Club Soda. The night will feature an array of musicians, from Montreal and elsewhere, who will dig deep into the hefty Dylan songbook to present a musical mosaic of folk, country, blues, soul, pop and punk. Proceeds from the event will benefit the Andrew Besner Fund at the Jewish General Hospital, in memory of an original partner of Billy Bob Productions who passed away last year.
"I arrived late to the marathon but I caught enough joy to last me the rest of the year," wrote Gazette music critic Bernie Perusse following our last tribute five years ago. "If there's anything more moving than belting out the lyrics for Chimes of Freedom over a third pint, I can't think of it right now."
Among the musicians slated to perform are Kevin Parent, Shane Murphy, The Nils, Lee-La Baum & Tom Shemer (The Damn Truth), Johnny Griffin & Mackenzie Myatt (John Jacob Magistery), Dave Gossage & Bud Rice, Craig Morrison, The Jimmyriggers, Jason Rockman (Slaves on Dope), Annakin Slayd and a host of others. There will also be surprise guests and a special 50th anniversary Blonde on Blonde tribute by a band assembled by drummer/producer Howard Bilerman (Arcade Fire, Godspeed You! Black Emperor, The Barr Brothers, The Dears) featuring Chris Velan, Neil Holyoak, Steven Herskovitz and others.
Check out the history of Billy Bob Productions at www.mitchmelnick.com/billy-bob-productions
Billy Bob Productions (Lloyd Fischler, Andrew Besner, Mitch Melnick, Gary Siverman), Kevin Parent, Shane Murphy
Johnny Griffin of John Jacob Magistery, Lee-la Baum of The Damn Truth, Bud Rice & Dave Gossage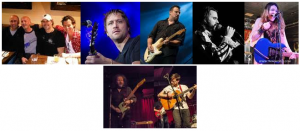 SOURCE:  Arlene Slavin | Rubin Fogel Productions