Much of the music heard on Melnick in the Afternoon in 2015 can be discovered here. Enjoy.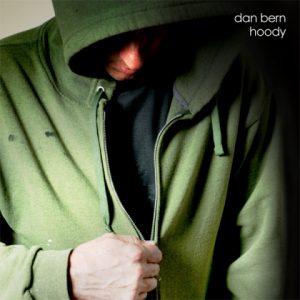 Ryan Adams "Live at Carnegie Hall" – Gorgeous, career spanning solo acoustic/piano in America's greatest concert hall performed by one of the country's greatest songwriters. Ten song album forces you to search out the expanded edition featuring complete sets from two nights in November 2014.
Alabama Shakes "Sound & Color" – Sophomore effort not quite as obvious in its nod to classic soul and R & B but that is not a bad thing. I admire their significant, more modern sound shift. Vocalist Brittany Howard can make a traffic report sound deep.
The Arcs "Yours, Dreamily," – As if Dan Auerbach doesn't have enough to do. His latest project is a soul inspired garage band featuring the slick baritone guitar of Kenny Vaughan (Steve Earle, Lucinda Williams), Black Keys' bassist Richard Swift (on drums) and Nick Movshon (Amy Winehouse). It mostly works, especially the ballads.
Jeff Beck "Live+" – The greatest living guitarist and his touring band (including Montrealer Rhonda Smith on bass) ripping through 14 (mostly) classics during August of 2014. Plus two new studio tracks.
*Dan Bern "Hoody" – Smart, witty and poignant. Difficult to get a better sense of America right now than "Welcome". Nice shout out to Montreal in his tribute to music heroes "Merle, Hank & Johnny". Keen music fans have been discovering Dan for over 20 years. It's not too late. This is his best work yet.
*David Bowie "*(STAR)" – An emotional wallop. Gut wrenching upon its release but ultimately a defiant celebration by one of our all time greatist artists.
Leon Bridges "Coming Home" – Welcome throwback to the soulful 60s. He even dresses like Sam Cooke circa '63. But it's hard to say if he'll be able to bust out as a live performer. This music is best experienced in a club setting.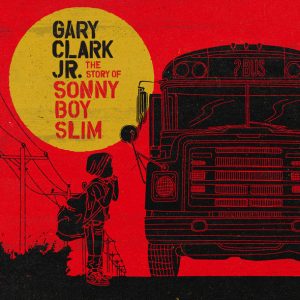 *Gary Clark Jr. "The Story of Sonny Boy Slim" – Guitar God for the 21st century. It's not a blues record. Why get pigeonholed so early? I'd call it guitar soul with a rap 'tude. There are nods to Prince ("Stay"), Garage Rock ("Shake"), hypnotic-acoustic Dylan ("Church"), and Soul ("Down To Ride"). It's a sweet mix. I'm along for the ride…all the way.
*Dead Weather "Dodge And Burn" – From the frst notes of "I Feel Love (Every Million Miles)" you know that Jack White's fingerprints are all over this. But it's Dean Fertita's guitar that welcomes you before Allison Mosshart's (The Kills) voice takes you out to the desert. Mosshart wrote or co-wrote most of the songs while Jack Lawrence is back on bass. But make no mistake, this is a Jack White production. He's just moved to the back of the stage holding mostly drumsticks (while taking the lead turn on the deliciously menacing "Three Dollar Hat"). The Dead Weather might be America's best blues-rock group, even as infrequently as they do get together. And that includes The Black Keys.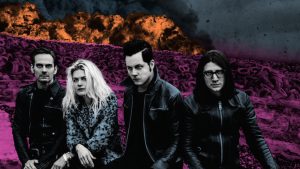 Alan Doyle "So Let's Go" – Former Great Big Sea frontman's debut solo release "Boy On Bridge" was so well written and produced that he had a bit of a head start on this solo gig (with a lot of help from new bandmates "The Beautiful Gypsies" which includes former GBS drummer Kris Macfralane) once it became obvious that Great Big Sea really did pack it in after 20 years. If Alan Doyle's music doesn't make you feel good then you'd better check your pulse.
Drive By Truckers "It's Great To Be Alive!" – I love these guys. It's a sin they haven't been back to Montreal in almost a decade (classic night at the old Cabaret in March 2007). This is a triple CD recorded at the famed Fillmore in San Fransisco to commemorate the 30 year partnership of founding members Patterson Hood and Mike Cooley. DBT are smart, southern, outlaw rock and roll.
Bob Dylan "Shadows In The Night" – Dylan actually singing not growling mostly Sinatra standards. Yes it works. Beautifully.
David Gilmour "Rattle That Lock" – Signature cool, moody, economic guitar licks. I'm guessing most of you would prefer him working with Roger Waters. It's a shame they can't get together. At this stage I'd rather listen to the guitarist.
Don Henley "Cass County" – Digging deep into his country roots to produce a beautiful, mature album of originals (co-written with drummer Stan Lynch) and covers (Tift Merritt, Jesse Winchester, The Louvin' Brothers) with help from Mick Jagger to Dolly Parton, to serve as a reminder that very few songwriters can create this kind of mood quite like Don Henley can.
Jason Isbell "Something More Than Free" – One of America's finest songwriters who has happily managed to live through drunken hell to celebrate the here and now. Once overshadowed by his former bandmates – Drive By Truckers – Isbell has all but caught up with them. Mostly by himself.
Tom Jones "Long Lost Suitcase" – Released as a companion piece to Jones' autobiography "Over The Top And Back", it's also a continuation of Jones' impressive late career swing into the Roots/Americana genre. Once upon a time Tom Jones was almost as big as Elvis. He pays tribute to his old Vegas-era pal by covering the Gillian Welch-David Rawlings penned "Elvis Presley Blues" which is followed by the American traditional standard "He Was A Friend of Mine". The album is lovingly produced and mixed by Alt/Country officionado Ethan Johns (Ryan Adams, Emmylou Harris, Ray Lamontagne, early Kings of Leon) who also adds some searing lead guitar, especially to the garage band energy of  "I Wish You Would". I'll have to read the book to discover how and why Jones, pushing 70 at the time, decided to go this route with Johns (their previous collaborations were the brilliant "Praise And Blame" in 2010 followed by the more gospel feel of "Spirit In The Room") but it was a master stroke. Not even a healthy 75 year old Elvis could have sounded this good.
Jimmy Lafave "The Night Tribe" – The man behind the formation of Billy Bob Productions has never stopped producing soulful Americana led by his original, exquisite vocals. The Night Tribe is the name of Jimmy's band and the inspiration for the album. As he puts it: "…all the after hours people who exist in my world of music. They are the Kerouac people: The all night waitress, the 24 hour truck stop attendant, the after midnight radio host, modern day beatniks and poets. Creative, restless insomniacs up all hours of the night searching for truth." As usual there's a Dylan cover ("Queen Jane Approximately") that he manages to wrestle away from its author.
Ray Lamontagne "Ouroboros" – Not quite a full return to form after the Dan Auerbach produced "SuperNova" (there is actually something Auerbach can't do) but it's a welcome relief to hear Lamontagne's superb vocals out front again. Jim James of My Morning Jacket adds harmony vocals and guitar licks while co-producing the album with Lamontagne. That's more like it.
The Libertines "Anthems For Doomed Youth" – It's a minor miracle Pete Dougherty is still with us, let alone capable of reuniting with Carl Barat to produce their aptly named comeback album (dedicated to Amy Winehouse). There's a lot going on here. It sounds great. But can they keep it together?
Los Lobos "Gates Of Gold" – Consistently appealing Rock/Blues/Tex Mex from East LA with enough guitar hero cred (Richard Hidalgo, Cesar Rojas) and songwriting chops to land in the Rock and Roll Hall of Fame.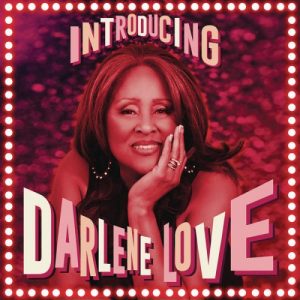 *Darlene Love "Introducing Darlene Love" – Labour of love by Steve Van Zandt who arranged and produced with a forceful nod to Phil Spector's Wall of Sound. And there's no hint of subtlety by including a cover of "River Deep, Mountrain High". Van Zandt also wrote three of the songs including bookends "Among The Believers" and "Jesus Is The Rock (That Keeps Me Rolling)". And he got his pals Bruce Springsteen and Elvis Costello to contribute a couple of tunes. Then there is standout track "Who's Under Heaven" penned by Jimmy Webb. The stars come out for the legend that is Darlene Love who sounds just as brilliant today as she did back when soul music ruled the airwaves.
Jesse Malin "New York Before The War" & "Outsiders" – My favorite New York City rocker who's inhabited by the spirit of The Ramones (with better songwriting chops) and the pop/rock sensibilities of Paul Westerberg. His first album of the year is a reminder of what his native city was like at the dawn of the punk/art rock movement in the 70s. It was a good call then to get the influential Alejandro Escovedo (who lived at the Chelsea Hotel when Sid & Nancy met their demise) to contrubute vocals to "Turn Up The Mains" – a description of a Sunday in the park that has nothing to do with folkies in Washington Square Park and everything to do with punks on the Lower East Side. Clearly still full of songs he needed to get out, "Outsiders" reveals a more playful – at times – side of Malin. Excellent back to back efforts.
Steve Martin & Edie Brickell "So Familiar" – Beauty of a follow up to "Love Has Come For You". Martin has been an accomplished banjo player for at least as long as people first discovered him as a stand up comic.  Brickell once upon a time fronted her own band "The New Bohemians". But it sounds like they've played together for decades. They do have the music chops but a lot of credit also goes to award winning producer Peter Asher ("Peter & Gordon") who adds just enough of a modern touch to augment the natural rootsy sound of the two natives of Texas.
*The Mavericks "Mono" – These vets turned the Montreal Jazz Festival crowd onto the glorious sound  of Tex/Mex on the outdoor stage and then inside Place Des Arts when they were sandwiched between Justin Townes Earle and Lucinda Williams. One of the best live acts in America. Created a new summer anthem with "Summertime (When I'm With You)".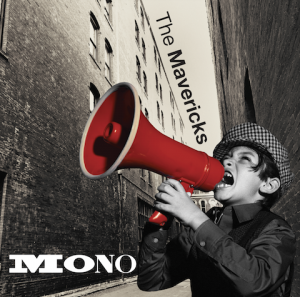 JD McPherson "Let The Good Times Roll" – Throwback rockabilly and vintage old school R & B.  He's no kid pushing 40. Well schooled. Grab his debut album as well "Signs and Signifiers".
Father John Misty "I Love You Honeybear" – Perceptively funny and honest love letter to his wife. In between the love songs, Misty (real name Josh Tillman, formerly of Fleet Foxes) takes aim at  the mundane existence of life with "Bored In The USA". The live recording draws laughs but there is real sadness in the delivery. A talented musician with the look of an old hippie, Misty is delivering a sermon that John Lennon would be proud of: All you need is love.
My Morning Jacket "The Waterfall" – I could listen to Jim James all night. Especially under the stars. His combination of other worldly voice, heavy reverb and jam band sensibilities gives him unique status in modern rock. The Waterfall is more of a traditional My Morning Jacket album after James presumably got a little bored and started to experiment with his sound.
Willie Nelson & Merle Haggard – "Django & Jimmie" – This was classic country before the polished pop sound pushed it out of bounds. Wonderful tribute to their own heroes (Willie Nelson is a brilliant acoustic guitar player in the tradition of Django Reinhart while Haggard has spent much of his career pointing his guitar and/or fiddle at Jimmie Rodgers) Willie and  Merle combine for 155 years of wisdom and likely as many pounds of weed consumed in a year.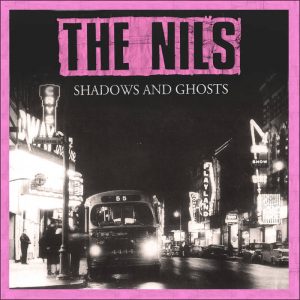 *The Nils "Shadows & Ghosts" – Triumphant return by Montreal punk legends. Most of the songs have been around since the death of Alex Soria over a decade ago. Big brother Carlos handles lead vocals with help from guitarists Mark Donato and Phil Psarakos. Former Lemonheads vocalist Evan Dando also lends a hand, taking the lead on "Lonesome Rendevous" – with John Kastner of Asexuals & Doughboys fame providing back up.  The album is mixed by Phil Burnett (Laurie Anderson, Bad Brains, Steely Dan). Enough name dropping. The album is shockingly great.
*Lindi Ortega "Faded Gloryville" – Canadian songstress in red boots leads the alt country way with this gem produced, in part, by Colin Linden. This is well written, badass music sung in a unique voice that conjures up nights in an old school honkey tonk with a modern spin while, say, Ryan Adams sits at a dark corner table nodding appreciatively.
Prince "HitnRun phase one" & "HitnRun phase two" – Soul, funk, R & B, dance, rock. He does this in his sleep, doesn't he? Brilliant back catalogue makes any new release seem lighter but "Baltimore" – a tribute to 18 year old Michael Brown (in Ferguson, Missouri) and 25 year old Freddie Gray (in Baltimore) who both died as a result of police brutality – is a modern day protest song and plea for tolerance (and gun control) that stands proudly on its own.
*Nathaniel Rateliffe & The Night Sweats – Reinventing himself from Indie folkie to hard driving soul/R&B frontman finally moves Rateliffe out of the shadows where he's toiled for a couple of decades. S.O.B. is an unlikely but irresistible smash hit about falling off the wagon. I Need Never Get Old is anthemic. Spectacular live show at The Corona.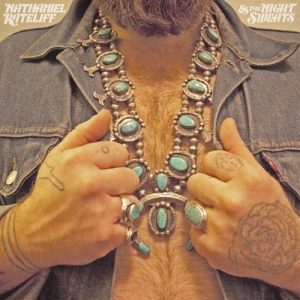 Keith Richards "Crosseyed Heart" – Welcome back Keef. First solo album in 20 years. Nothing has changed other than Keith's vocals which actually seem to have gotten richer. It's the well crafted bluesy record – with a tinge of reggae – you'd expect Keith to make at this point, with a lot of help from co-producer Steve Jordan and an array of veteran Grade A musicians including Larry Campbell, Waddy Wachtel, The Neville Brothers, Spooner Oldham, Norah Jones, Pino Palladino, Blondie Chaplin and – in what has to be has last recording session – longtime Stones' sax stalwart Bobby Keyes.
Tom Russell "The Rose Of Roscrae" – Subtitled A Ballad of The West. This is Russell's third concept/novel album or if you prefer "Folk Opera" (The Man From God Knows Where – a history of Russell's family emigrating from Ireland to America was released in 1999 followed by Hotwalker-inspired by Russell's exchange of letters with poet Charles Bukowski-in 2003). This one features the California born longtime Texas native delving deep into the history of the American West with a who's who of the Folk, Roots & Traditional Country scene including Joe Ely, Jimmie Dale Gilmore, Augie Myers, Jimmy Lafave, Gretchen Peters and Elyza Gilkyson. If you don't mind dialogue and historical recordings as part of your listening experience the payoff is worth it. Instead of reading your current favourite book for a couple of hours, try listening to this. Tom Russell might just be America's best story teller.
Philip Sayce "Influence" – Blistering Warner debut album from Toronto guitar slinger who's star is quickly rising after paying his dues behind Jeff Healey, Uncle Kracker and Melissa Etheridge. No hidden meaning in the title. Well chosen covers of Ten Years After ("I'd Love To Change The World") and Canned Heat ("On The Road Again"). Hendrix, Stevie Ray Vaughan, Buddy Guy, Clapton. If that's your thing than so is Sayce. Good friend of Melnick in the Afternoon.
Scarlett Jane "Scarlett Jane" – Self titled albums usually indicate a beginning but this is actually the second release by the Toronto duo of Cindy Doire and Andrea Ramolo. Produced by Colin Cripps who also lends his considerable talent on electric guitar, "Scarlett Jane" is country/folk with beautiful harmonies and a rebel stance. And a ton of charisma live.
Ron Sexsmith "Carousel One" – Canadian treasure. Writer of beautiful songs. Angelic voice and melodies. Makes almost every song sound like a lullabye. Great sense of humour too. "Saint Bernard" is one of my favourite songs of the year.
The Sheepdogs "Future Nostalgia" – The title says it all. Modern version of Classic Rock. Familiar sounding vocals and guitar hooks from Saskatoon.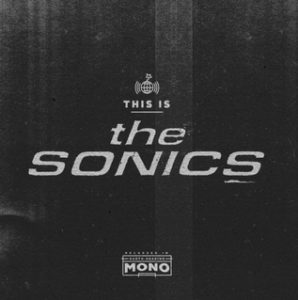 *The Sonics "This Is The Sonics" – The Sonics blasted their way out of the U.S. Pacific Northwest during The British Invasion so were largely ignored at home. But there isn't a garage/punk band anywhere that doesn't owe a debt to these guys. 40 years in the making they pick up right where they left off with 12 new songs produced by former The Dirtbombs producer Jim Diamond whose resume also includes The White Stripes first two albums. Hit play (or drop the needle) and pretend it's 1965 and you'll know what the fuss was about (in garage rock circles anyway). One of the most enjoyable concerts of the year was watching these guys – mostly pushing 70 – at Fairmount Theatre plowing ahead non-stop for 90 minutes of pure punk energy.
Ronnie Spector "English Heart" – Her Pop Montreal appearance at The Rialto was a total delight. But this album of strangely selected tunes from The British Invasion doesn't serve her well. Instead of looking back, Spector would have been wiser to get some current help a la Darlene Love. Maybe next time.
Leeroy Stagger "Dream It All Away" – If you're as big a fan as I am of Steve Earle and Ryan Adams then you should also be a big fan of Leeroy's. It's been gratifying to follow the career of the Alberta native who's been back on track for a few years after some rock and roll challenges along the way. Contentment and domestic bliss need not lead to less depth of songwriting.
Mavis Staples "Livin' On A High Note" – Another music legend who's sound remains modern thanks to the songwriting skills of producer M.Ward plus Ben Harper, Nick Cave, Neko Case, Laura Vier, Jon Batiste and Valerie June. Mavis gets it. She also found time to release her late father's final recordings (with a lot of production help from collaborator Jeff Tweedy) from 1998 – Pops Staples "Don't Lose This". Discover both of these and work backwards.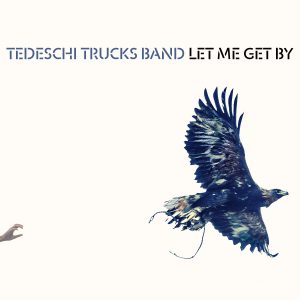 *Tedeschi Trucks Band "Let Me Get By" – My current favourite band. As incredibly joyous as the wife-husband team of Susan Tedeschi and Derek Trucks make virtually every recording, they take it to another level on stage. Tedeschi has few peers as a vocalist while Trucks goes places on slide guitar that even Duane Allman ran out of time to visit.
Kurt Vile "b'lieve i'm goin' down" – Songwriting keeps improving with every new release. Stoner rock with irresistibly addictive vocals (think a young, less dark Leonard Cohen). Perfect company after hours.
Whitehorse "Leave No Bridge Unburned" – Easy winner of album title of the year. Luke Doucet and Melissa McClelland have so much obvious chemistry (they're married) it would be a disappointment if they didn't produce a terrific album, even without the guidance of hands on producers Gus Van Go and Werner F. If you like the original mid-60s sound of folk-rock you'll love Whitehorse's third release. Doucet is a guitarist of considerable talent while McClelland adds an undeniable vocal element that was missing from his solid solo work.
Wilco "Star Wars" – Jeff Tweedy never disappoints. Ever. And If Nels Cline isn't the most versatile and brilliant guitarist working in a rock band then my name is Elliott Price.
Lucinda Williams "The Ghosts Of Highway 20" – The best female songwriter in America continues her late career surge with a second consecutive double album release, following up "Where The Spirit Meets The Bone" with more tales of broken hearts, lost highways and, ultimately, redemption. Backed up by the double guitar prowess of Bill Frisell and Greg Leisz.
Neil Young & Promise Of The Real "The Monsanto Years" – Neil is angry. A modern day protest record that might get the anger out of his system (while jamming with Willie Nelson's kids – Lukas and Micah) but ultimately makes for an awkward listening experience. It's much more enjoyable these days to wait for an archive release (see below).
* (Top 10 studio album)
ARCHIVED SETS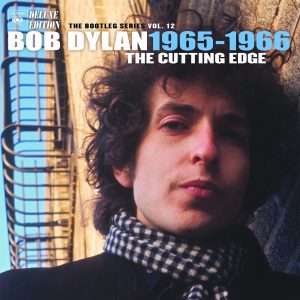 Bob Dylan "(The Bootleg Series Vol. 12) 1965-66 The Cutting Edge (Deluxe Edition)" – This is the motherlode. An incredible set that takes you right into the CBS recording studios for perhaps the most historic sessions of the 1960s. Six discs, including one devoted entirely to the making of "Like A Rolling Stone", might seem excessive (thus the smaller double CD/album) but if you care about music history and how a 20-something Dylan turned the rock and roll world upside down then the latest in The Bootleg Series is must have. Listen in as Dylan and his band (featuring a who's who of ace session players at the time including Spike Lee's dad, William Lee on bass/piano, Kenny Rankin, Bruce Langhorne, Charlie McCoy, Joe South and the incomparable Mike Bloomfield on guitar, John Sebastien and Harvey Brooks on bass, "Pig" Robbins on piano, Al Kooper on organ, Bobby Gregg and Kenny Buttrey on drums and a band that was known as Levon and the Hawks) create the "thin, wild mercury sound" that resulted in the release of "Bringing It All Back Home", "Highway 61 Revisited" and "Blonde on Blonde" in the 14 month span of March 1965 and May 1966. Think about that. Three albums (actually four since Blonde on Blonde was rock's first double album) that changed everything. Discover the true genius of Dylan as he steers the production away from actual producer Tom Wilson. You can sense a bit of friction developing while Dylan takes charge but there is still such a playfulness about the sessions that leaves you smiling, even beyond the making of "Rainy Day Women #12 & 35 (Everybody Must get Stoned)". A more serious tone took hold for the Blonde On Blonde sessions in Nashville with Bob Johnston at the controls, which would explain the we're-finally-done-let-it-all-hang-out zaniness of "Rainy Day Women". The first cut on Blonde On Blonde was actually among the final songs recorded. Add extensive liner notes by Princeton history professor Sean Wilentz (author of "Bob Dylan in America"), a song by song breakdown by noted music television excecutive Bill Flanagan ("VH1 Storytellers"), plus photos that even the most ardent Dylan fan has likely not seen and you have a musical companion that allows you to experience, for the first time, what really went down when a 24-25 year old from Minnesota created a new musical motif in a staggeringly short period of time.
Jimi Hendrix Experience "Freedom: Atlanta Pop Festival" – Between Monterey Pop in 1967 when he burned his guitar "out of love" for his new found American audience and Woodstock two years later when his searing rendition of "The Star Spangled Banner" spoke for a generation, Jimi Hendrix had become the greatest rock guitar God on the planet, leaving even Eric Clapton, Pete Townshend and countless others in awe. His Woodstock set on an early Monday morning after most of the 400 (500? 600?) thousand had fled to return home was uneven at times but mostly a restrained and poignant performance. It's best experienced visually. Hendrix was beautiful on stage. But sonically speaking, this set from his July 4 performance a year later in the sweltering heat in a soybean field near Atlanta, is Hendrix at his absolute peak. Do you really need to hear his greatest hits live – all over again? Oh yeah. And even if you own a bootleg copy of this recording you'll need to add this cleaned up edition to your collection. Truly spectacular.
Led Zeppelin "Presence", "In Through The Out Door" & "Coda" – The second wave of reissues overseen by Jimmy Page obviously doesn't have the same power of Zep 1-4-Physical Graffiti but it's still a jolt to hear these songs (plus bonus tunes for the first time) all over again. Put it this way – if some unknown band produced this music without a bar that had previously been raised to the music heavens – imagine how it would be received. Coda especially benefits from the deluxe reissue format with two full bonus discs including the previously unreleased gem "Sugar Mama". Dismissed at the time as a cash grab following the death of John Bonham, it now stands as a meaningful document chronicling the final recording sessions of perhaps the greatest band in rock and roll history.
Van Morrison "Astral Weeks" – Morrison's back catalogue has finally entered the digital age. But for many of us, the first ever CD release of this landmark album is  reason to celebrate. If Astral Weeks is not on your top 10 list of greatest albums of the rock era then I'll assume it's because you haven't heard it.  A stunning mixture of folk/rock and jazz, Morrison created a certain mood that has never been equalled. Remember, just a summer earlier he was riding the hit wave of "Brown Eyed Girl" and was just two years removed from belting out hard driving, energetic garage/punk tunes backed by Them. Nobody could see this coming in the summer of 1968. Just 23 at the time, Morrison already sounded like a world weary but highly stylized vocalist riffing on his early days in Belfast. Most of Van Morrison's studio albums will also be re-released this year with the promise of a multi-disc version of the live opus "It's Too Late To Stop Now". But the legend of Van Morrison started right here.
The Rolling Stones "Sticky Fingers" – How do you possibly improve on one of the greatest rock and roll albums of all time? Throw in a full second disc featuring a version of "Brown Sugar" with Eric Clapton on guitar that should be released as a single, an acoustic version of "Wild Horses", alternate versions of "Can't You Hear Me Knocking" and "Dead Flowers" and wrap it up with a mini-live set from a 1971 gig at the then 1,700 capacity The Roundhouse club. The only thing missing is an actual zipper on the Andy Warhol cover.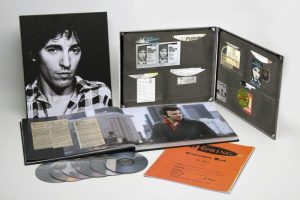 Bruce Springsteen "The Ties That Bind The River Collection" – This is Springsteen & the E Street Band at their peak. Heavily influenced by the sound and look of the still burgeoning Punk/New Wave movement, Springsteen, 31 at the time, ploughs through the original double album at breakneck speed, slowed only by some of the most powerful ballads he's written including "Independence Day", "Point Blank", "Drive All Night" and the still haunting title track "The River" (Is a dream a lie if it don't come true or is it something worse?") Much like the special edition of "Darkness On The Edge Of Town" there is a full bonus disc. While "River Outtakes" yields over 20 previously unreleased (except to bootleggers) cuts including "Roulette" which even Springsteen says should have been on the original album instead of "Two Hearts", it's not quite the revelation that "The Promise" delivered via the Darkness set. But the real find here is the almost complete concert from Tempe, Arizona in 1980. And it's available in Blu Ray. So if you want to discover what the greatest show in rock and roll history looked like when everyone (including Clarence Clemons) was young and slim this is almost worth the hefty price on its own. And if you were fortunate enough (as I was – Montreal Forum, balcony behind the stage) to see this tour you'll get to marvel at its greatness all over again.
Neil Young And The Bluenote Cafe "Bluenote Cafe" – Maybe you remember "This Note's For You" (Ain't singin' for Pepsi, Ain't singin' for Coke, I don't sing for anybody, Makes me look like a joke) from the still relatively new MTV era of the late 80s. The irony of an anti-commercial video in rotation (before it was quickly dropped) on a network that was created to sell more beer and soft drinks wasn't lost on music fans. But by then the spirit of rock and roll was all but neutered. It was refreshing then to hear and see Neil's response, even as it was couched in R & B. The studio album "This Note's For You" didn't sell particularly well. But his subsequent tour in the spring/summer of 1988 was a scorcher and it's captured on this double disc release. Anybody who was still paying attention following some commercial failures had to know that a "comeback" was in the works. A year later he released "Freedom" and once again was rockin' in the free world.